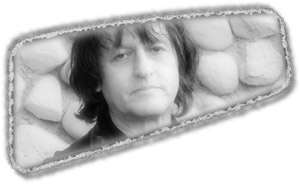 JEFF PICCININI (bass and vocals) Jeff Piccinini, also known by his alias, Geoff Myles, began his professional music career in London playing bass with Stormtrooper a proto type punk band he formed with his long time friend Nigel Hutchings. After the demise of that band he joined the famous punk band Chelsea. Chelsea was widely known throughout Europe, opening for the Clash, and having a band called The Police opening for them! In fact the debut US single by Chelsea was the song "I'm On Fire" that was written by Jeff. Both Chelsea and the Police were managed by the rock mogel Miles Copeland famous for bringing the Police to mega success which unfortunately eluded Chelsea. Jeff left Chelsea and started The Smart with long time friend David Martin and former rhythm guitarist for Chelsea and they toured the Europe & US in the early 80's with the likes of Joan Jett & the Blackhearts, Iggy Pop, Lords of the New Church, OMD and The Fixx to name but a few, but after more than a decade, returned to his home in the US. Twenty five years later the Smart's debut album "Better Late Than Never" and a live album "Better Live Than Never" were released in May of 2009 much to the surprise of the band. In San Francisco Jeff started a pop trio in mid 90's called the Merciful who released one album but faded away in 1999. Longtime friend and co-writer James Sant Andrea and Jeff reformed the band as Rovanna & the Ravens in 2005 to record six songs for a feature film "Spirits of the Road" directed and co-produced by Jeff including being the cinematographer. Besides his distinguished musical career, Jeff became a freelance director of photography and videography and has worked widely on numerous television shows, documentaries and independent features, including his own independent film, "Spirits of the Road". He also wrote and performed most of the music for the soundtrack of his film. Revenant finds Jeff playing in a modern rock trio heavily influenced by classic British rock and the power trios of the past together with his punk rock roots.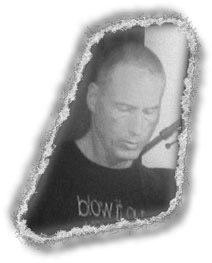 ERNIE BRADY (guitar and vocals) As a child, Ernie always felt . . . different. Growing up in Tennessee, he somehow knew that he came from a very different pod than those around him. He participated in the redneck life, but it wasn't satisfying. Not that he didn't learn from the Redneck Way, it was just not a good fit. It was many years before he learned the truth. He had been deposited on planet Earth from an alien Mother Ship as part of a study to see . . . well, to see what would happen. He had an implant in his brain that, when he was a teenager, was activated and triggered the impulse to play guitar and to think of nothing else (except girls). To this day, that implant is working almost flawlessly. At least the guitar part is. The Mother Ship decided that he needed a companion of his own kind and sent him a female counterpart who, like himself, is trying to "fit in" on Earth. The scientists on the Mother Ship figured that Ernie would eventually self-destruct if the original "guitar/female" program in his implant wasn't "tweaked" slightly. So, now Ernie has a companion who allows him to be impulsive and manic with his guitar compulsion and yet have a stable home life so he doesn't have to sleep in cars, on couches or floors and endure all the other stuff that guitar/female addictions can lead to. Every day it's play, play, play. Try this pick! No, wait! Use that one! Wow! I need a Les Paul! But . . . how can I live without a Strat? Maybe if I change string gauges to something really heavy . . . or, maybe I should go to really light strings! You know, I think it's time to try another Marshall half-stack. But, man that little Fender amp sounds soooooo good! And, what about that old Mesa Boogie! Ahhhhhhhhhhhhhhh!!! I'm going to start a country band and play a Tele and drink lots of beer! Ahhhhhhhhhhhhhh!!! My head won't shut up! Maybe if I play loud enough I won't hear it!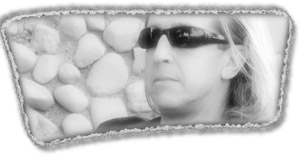 CHRIS CARPINIELLO Born in New York City in 1961, destined for Rock I began playing the drums at age 7. Studied Jazz for my first 5 years. I begged my teacher to let me learn Rock. He said I wasn't ready. I'm glad he did. Jazz gave me an insight into Rock that many drummers never experience. Rock and Roll had always called my name. I had no choice but to answer. Involved mainly in original projects in the 70's and 80's such as A.K.A., Next Generation, The Mess and The Wanted. Hard Rock, Punk and New Wave were ALL my thing. Manhattan was the scene and it was on fire! Did I mention the Pazootie Heads? I wish you all could have been at C.B.G.B.'s that night! In 1987 California caught my attention and I decided to come and check it out. I found a home and a musical wonderland in Marin county. I quickly met up with the likes of Lee Presson. Back then he was still Leland Susser but don't tell anyone I told you. We had a big band called the John Bellushi Memorial Blues Band. Hot stuff! I have been luck to play with more than a few great musicians in my life and have learned from each of them. I love all styles of music but you know where my heart is. HARD DRIVING ROCK AND ROLL! There were so many other bands and shows including Shakin' Cactus, October Day, Tom and the Cats, Trailer Trash, The Creation, The Four Teardrops and then S'Cream who introduced me to Jeff and so here I am in Revenant.



© Copyright 2016 Revenant. All rights reserved.